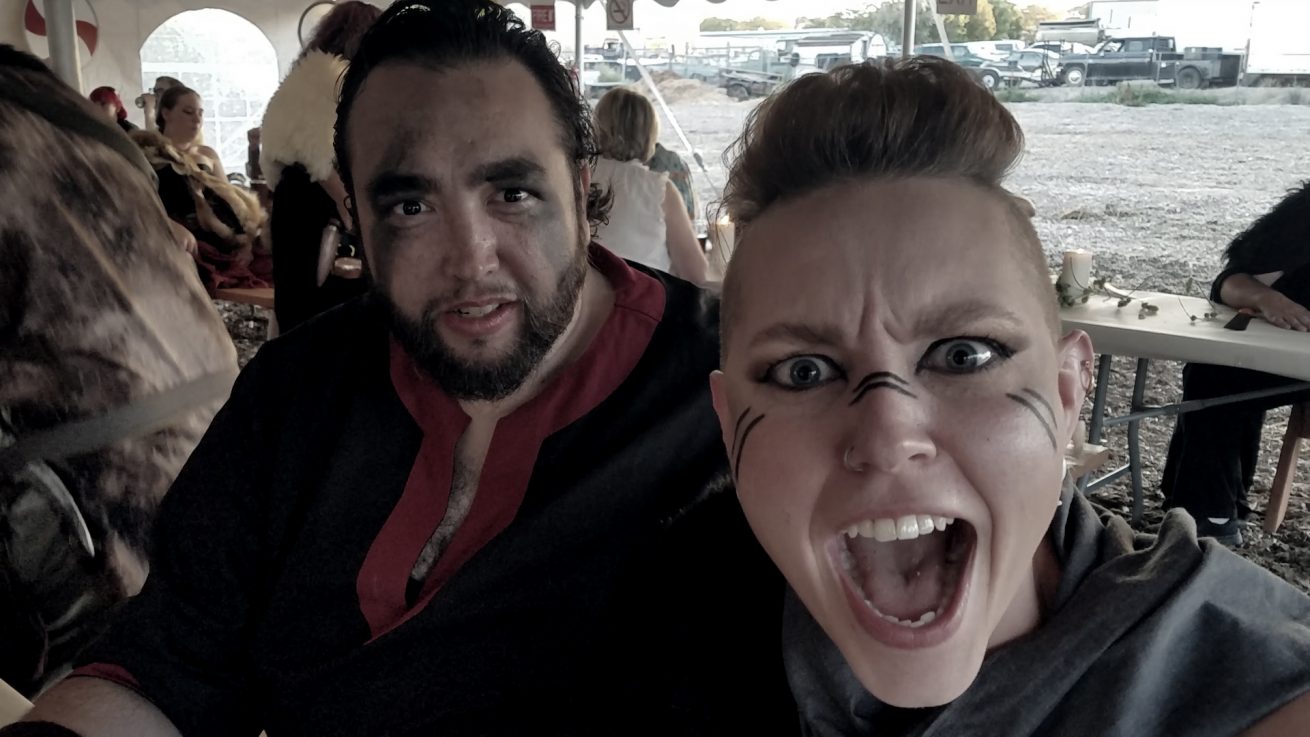 A little something from almost nothing
October 19, 2018
It amuses me whenever someone walks over while I'm working and asks what camera...
A moment over the shoulder
August 6, 2018
A number of years ago I had the privilege of attending a workshop with...
Like you are there
May 17, 2018
Lately I've read a lot of articles and videos talking about lenses in the...
Boldly immodest
March 27, 2018
This was a shoot that I really don't normally do. Almost all of the...
The mystery of a moment
November 15, 2017
Somebody told me once that the real trick to photographing the real world is...
Chickens!
November 13, 2017
Anyone who spends time with my wife and I know that we have a...
It amuses me whenever someone walks over while I'm working and asks what camera and lens I'm using. I always oblige because I love what I do and enjoy talking about my life and craft. The person asking the question will often say something like "Oh, wow. I'd love to have one of those" meaning my gear. Well, why don't you? It's just money, I tell them. They always look shocked when I say that: it's just money. If you need it, then get one. If you don't then don't bother as it's not necessary.
Take a look at this video that I ran into the other day. Seriously watch at least a minute of this. It's amazing. This kid wants to be a badazz prog-metal drummer. He didn't let the fact that he's poor and unable to afford a proper drum kit stop him. Thus, he made his own kit of of, eh, stuff. Then he put in a whole lot of work to gain the skill necessary to pull off complex drumming like this:
He didn't let something as trivial as not having a $3000 drum kit let his dreams vanish. He made it happen. That's what a dedicated artist does: find a way to make your passion for creation become reality regardless of the difficulties. BTW I found the video because it was re-posted by the band who he is covering and they thought that he nailed the song. Huzzah!
Back to the whole "gee, I wish I had your camera" conversation. I've had so many people talk to me about my gear and I can't remember anybody asking me why I chose a particular lighting scheme or how I came up with a composition. Amateurs tend to have a gear fetish because they haven't figured out that the real magic tool is in your head. Buying the gear is easy: it just takes money. However the process of learning to think like an artist is hard as heck. Sorry folks you can't just buy that. It takes lots of time and frustrating work. Just ask the drummer kid. He knows.
Last month my wife and I attended a funky event called The Barbarian Dinner whereby all the attendees are expected to dress as their favorite sort of barbarian and bring a knife. No napkins or utensils are provided. You eat with your hands like a good barbarian does. Oh and all the beer that you can drink is a bonus as well. We went last year, had a blast and I figured that I'd shoot some video so that they could promote it for next year. I decided to shoot the whole thing with just my phone and gimbal. That's it. I could have used any and all of my other gear but I decided that it was only going to get in the way. Besides, we weren't there as a film crew, we were there as participants.